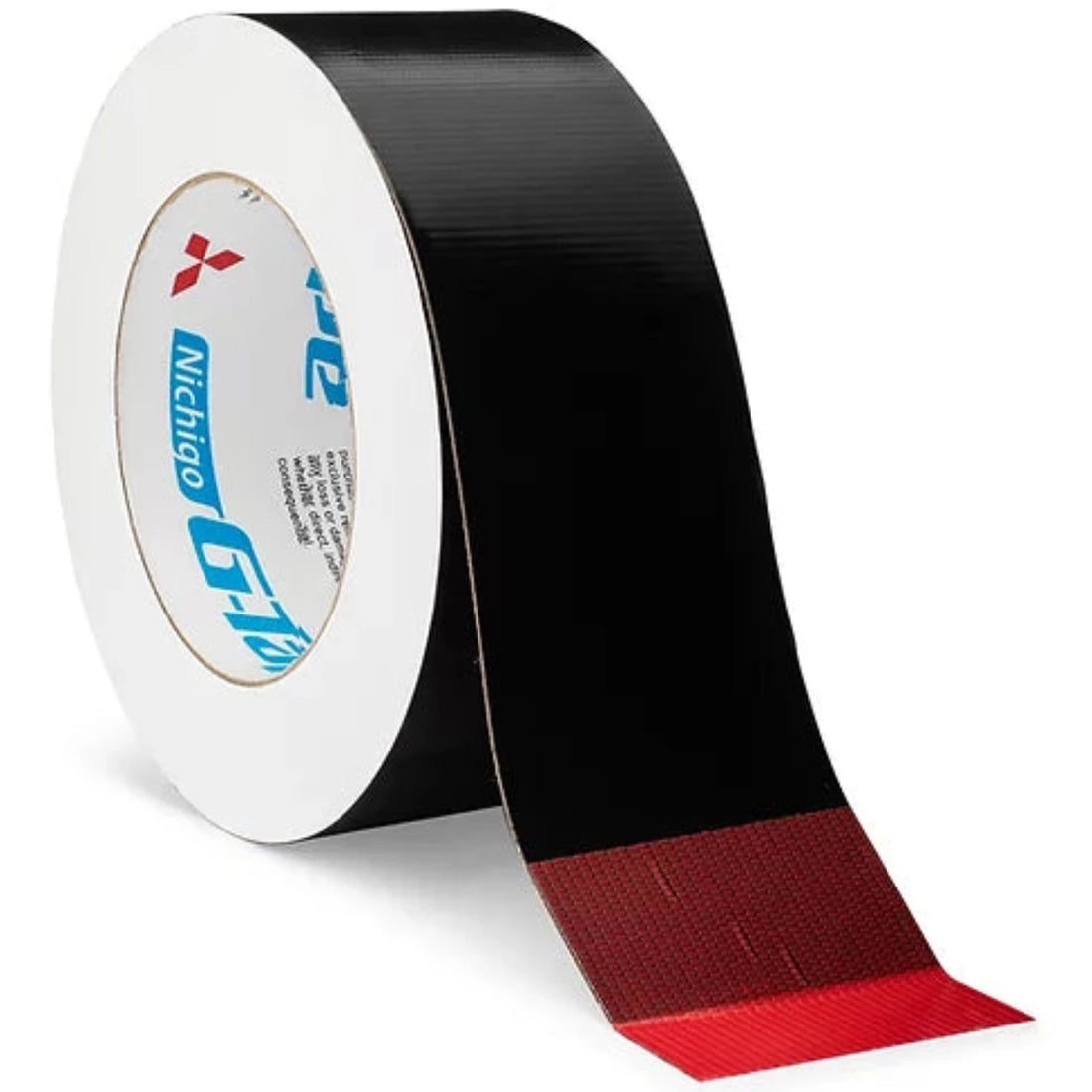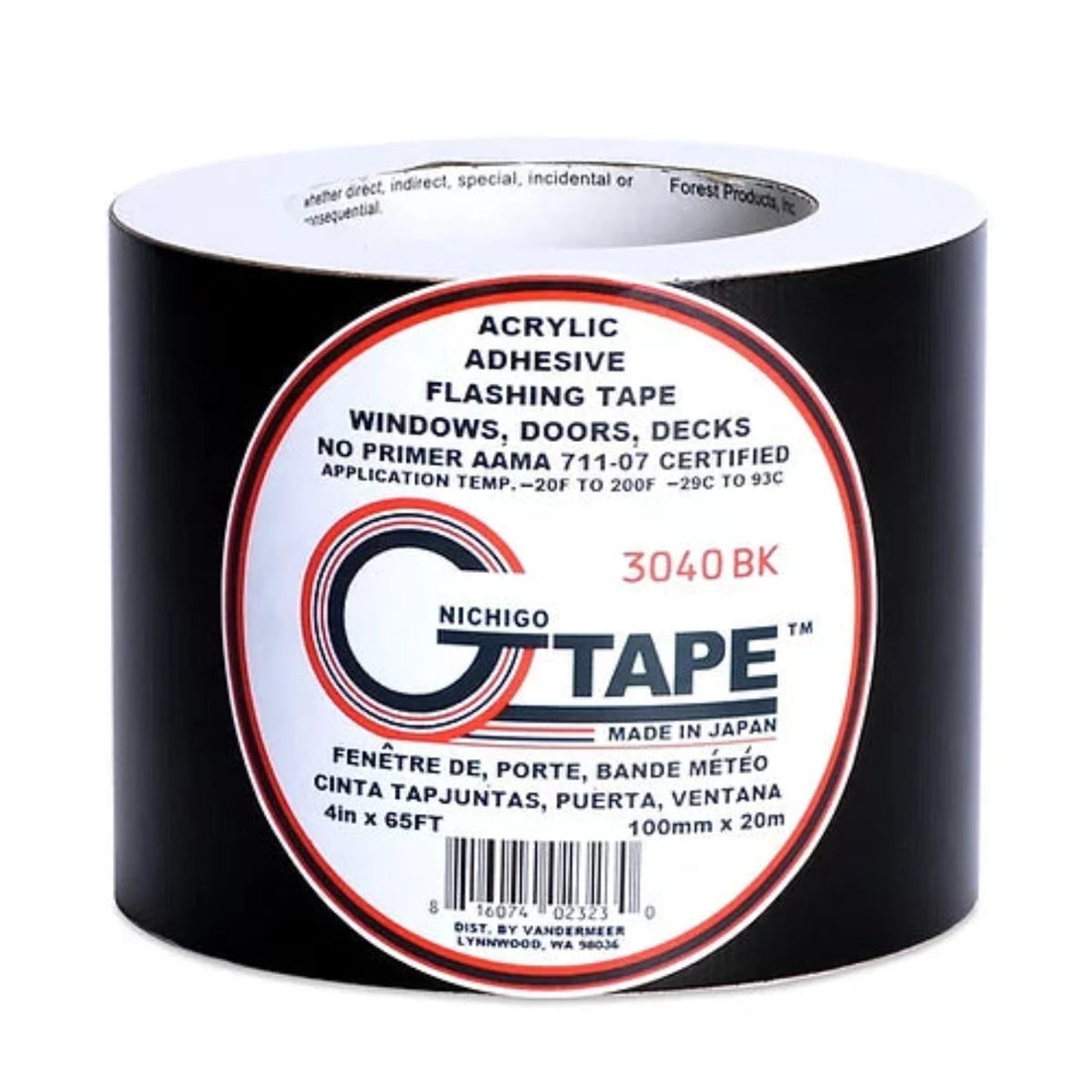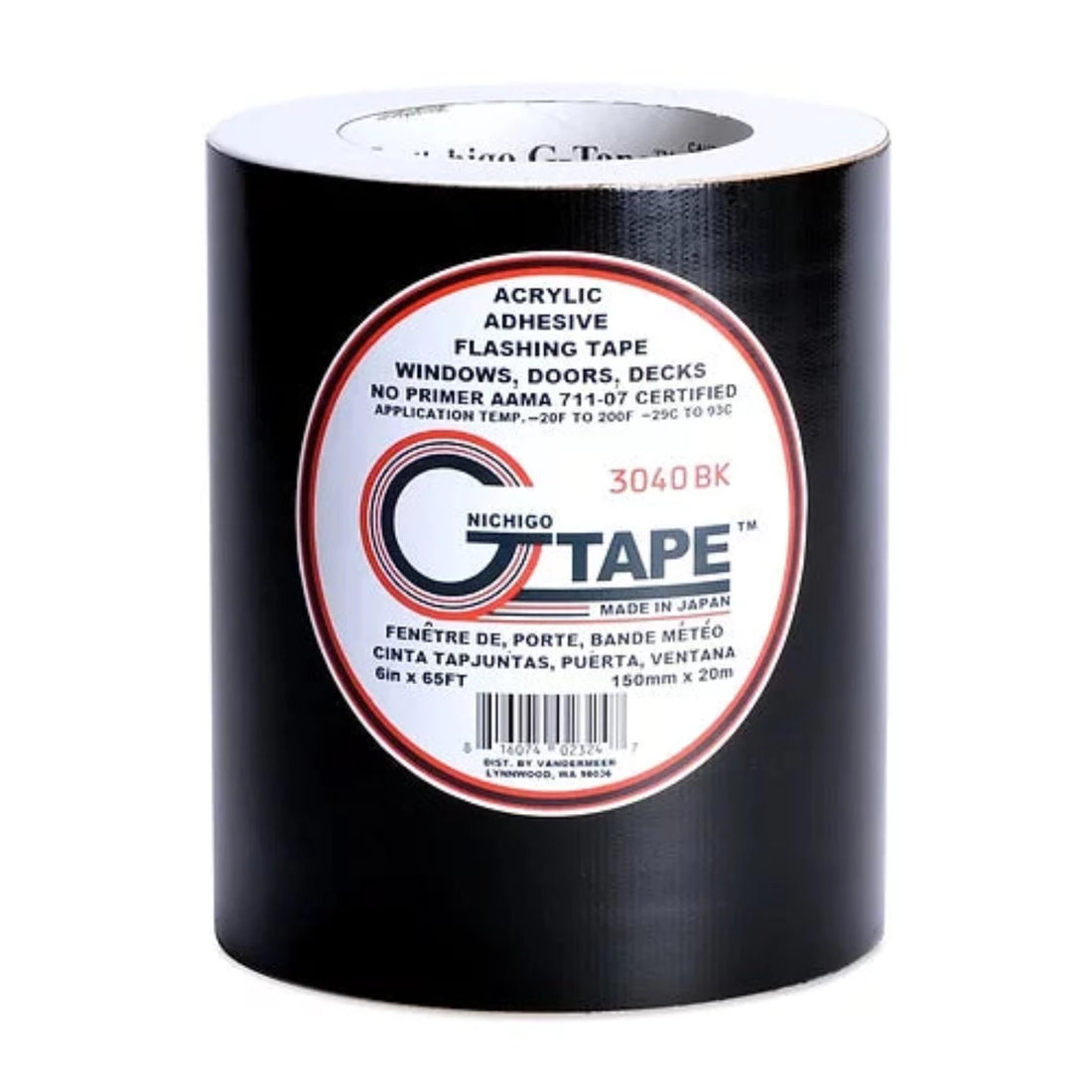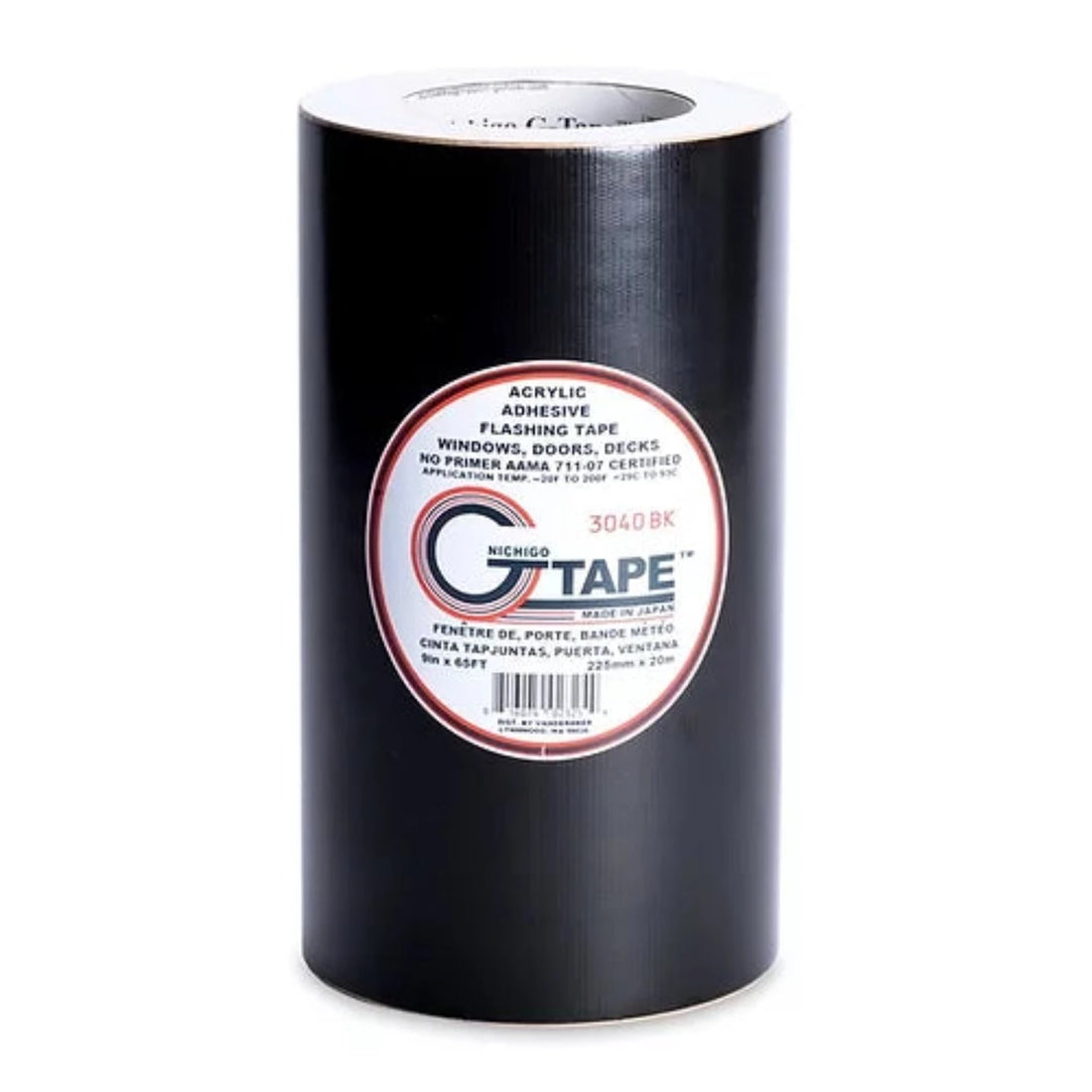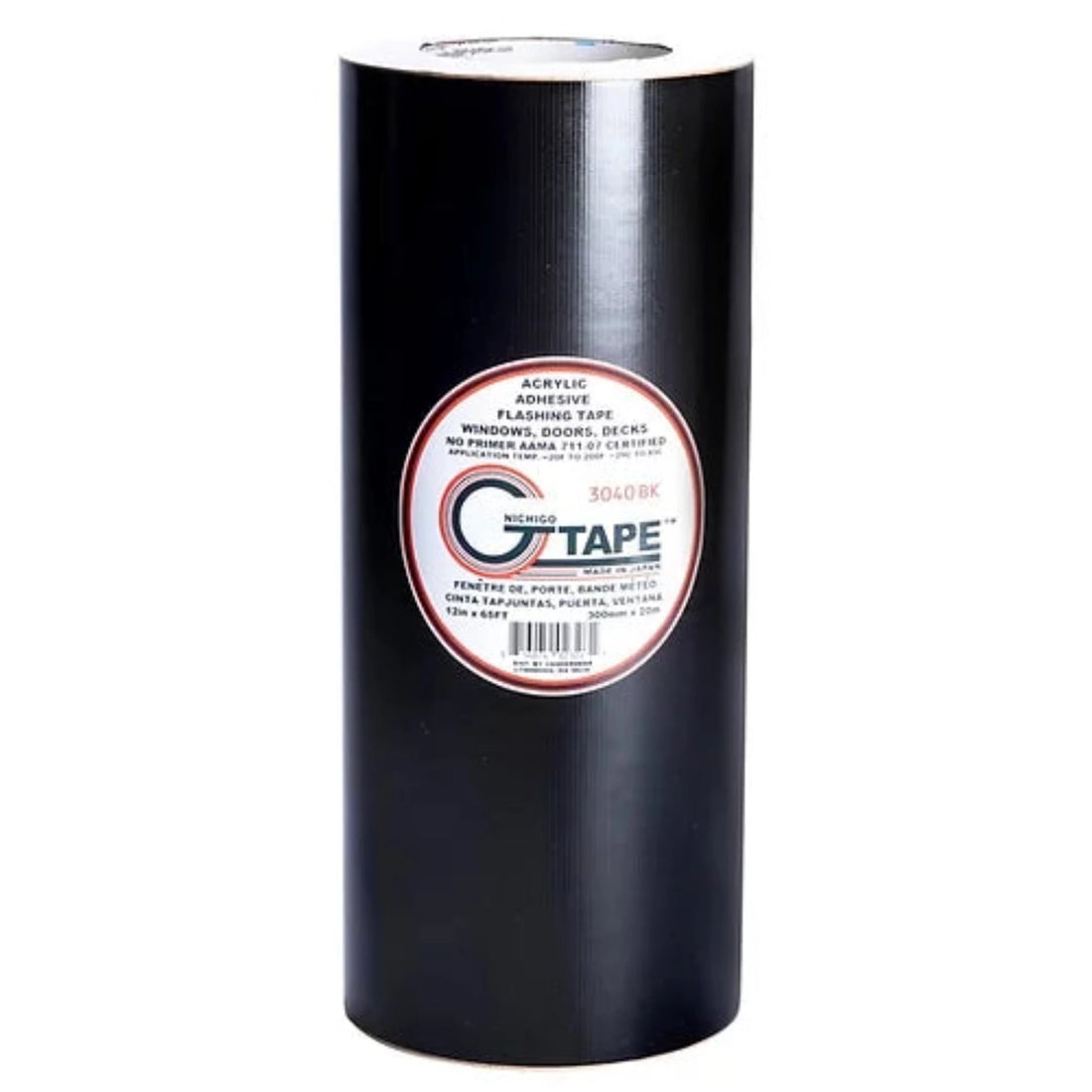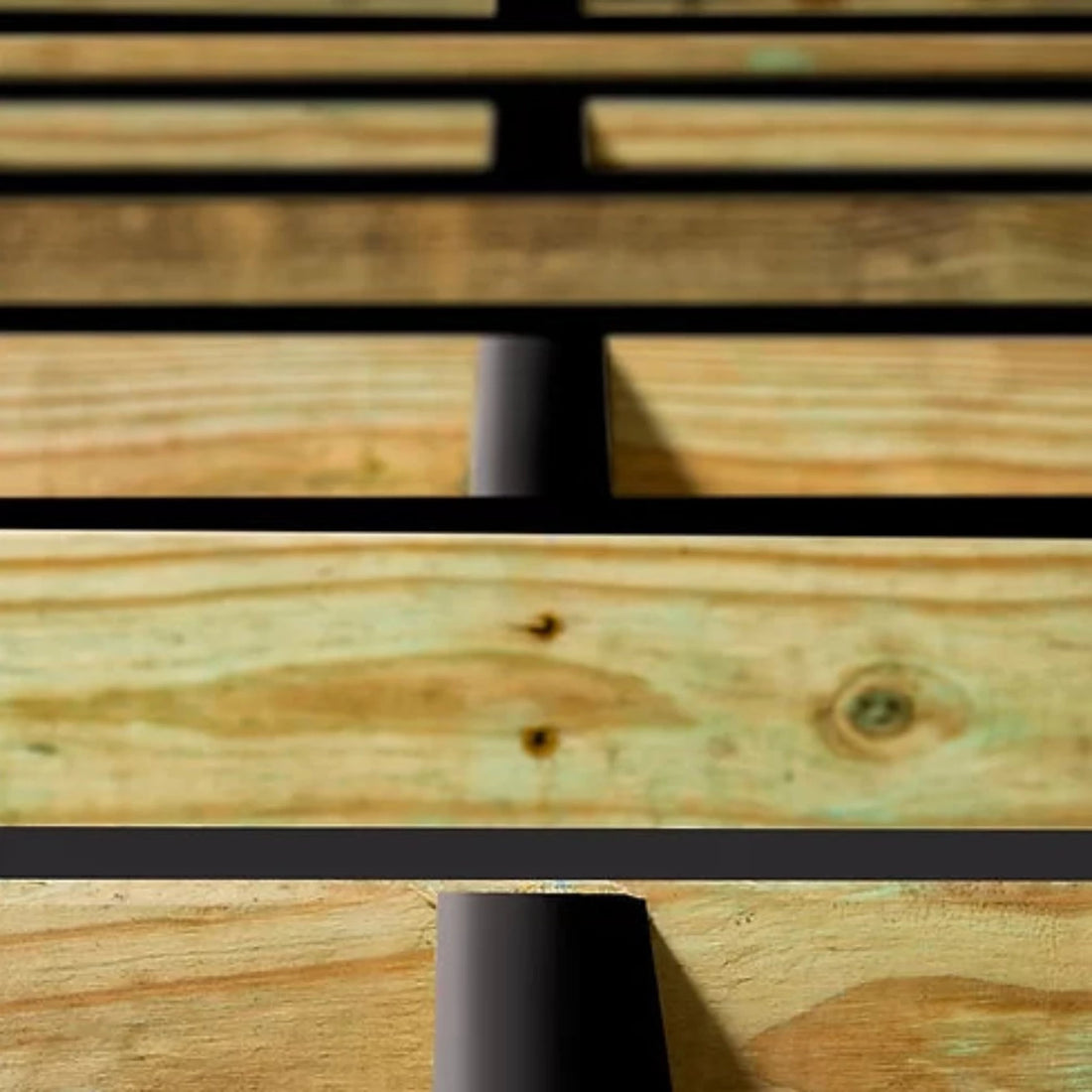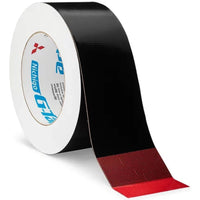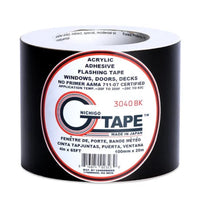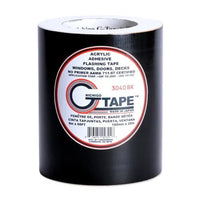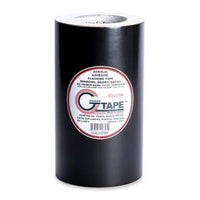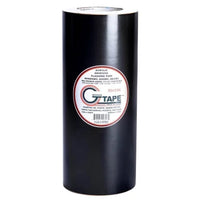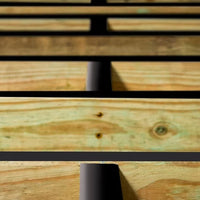 G-Tape Black Acrylic Adhesive Deck Joist Top Flashing- Size Options
65ft G-Tape Nichigo Vandermeer Forest Products- Black Acrylic Construction Adhesive Deck Joist Top Flashing- Giving more life to your deck.
G-Tape is a high-quality self-sealing acrylic flashing tape used to seal and protect deck joists from wet-rot and moisture damage, especially at voids created by deck fasteners.

G-Tape can be used to professionally flash windows, doors, decks beams, etc. Use anywhere you need permanent protection.

G-Tape Flashings have been recently tested for 50 year aging and have demonstrated to retain over 60% of original adhesion and over 100% of original tensile strength.

The main composition of G-Tape is a layer of high-density polyethylene cloth sandwiched between two low-density polyethylene laminated layers and an acrylic adhesive layer. These 4-layers create unmatched waterproofing properties with the ability to withstand long-term exposure to the sun without deterioration.

One of the most vulnerable points on your decking beams and joist is fastener penetration. G-tape utilizes a self-sealing technology that bonds with fasteners when penetrated, leaving behind a fully sealed penetration point. Much like a rain jacket protects us in the weather, g-tape does the same for your deck.

In addition to creating an extremely effective waterproof system for your joists and beams, its natural black color also has the added benefit of making hidden deck fasteners near disappear.