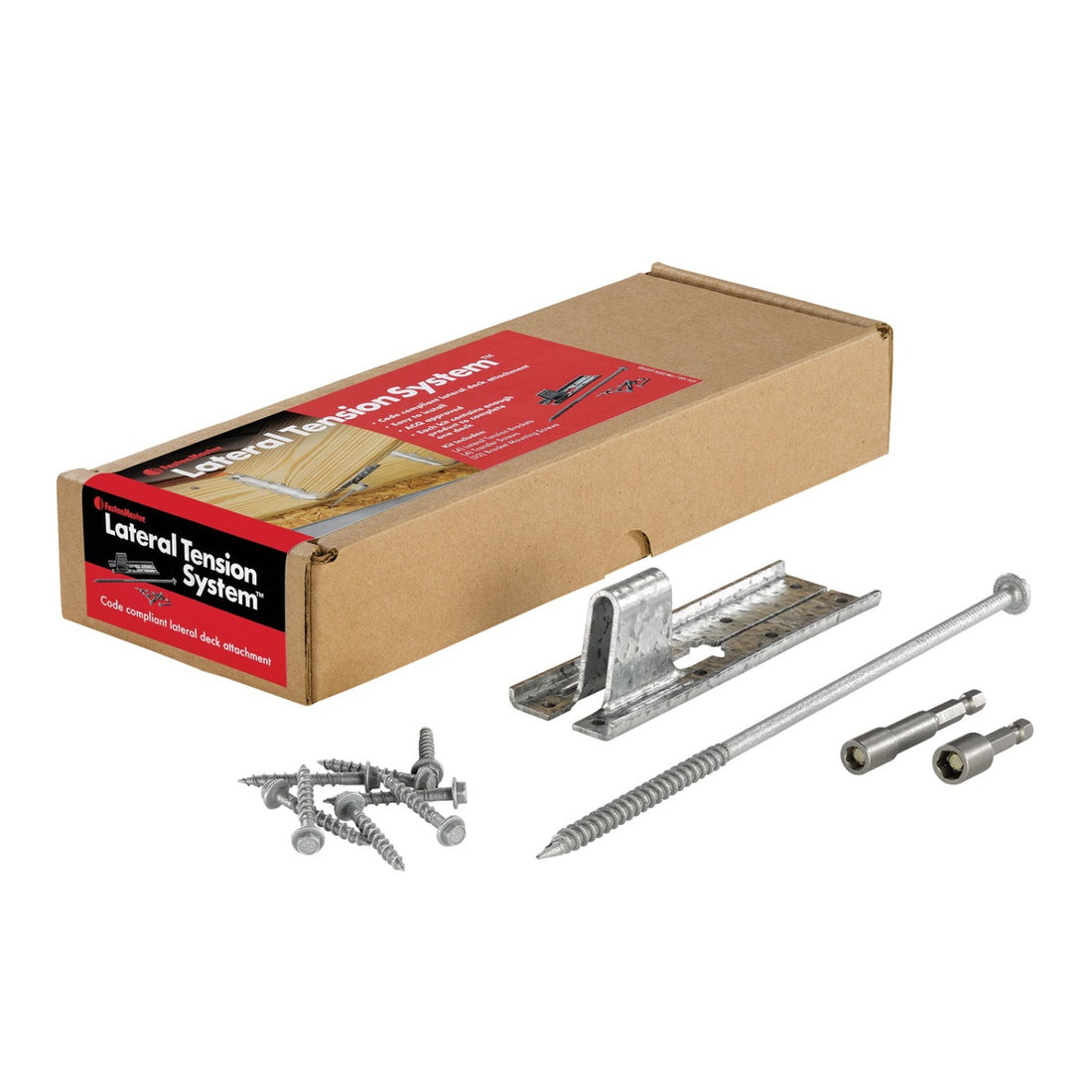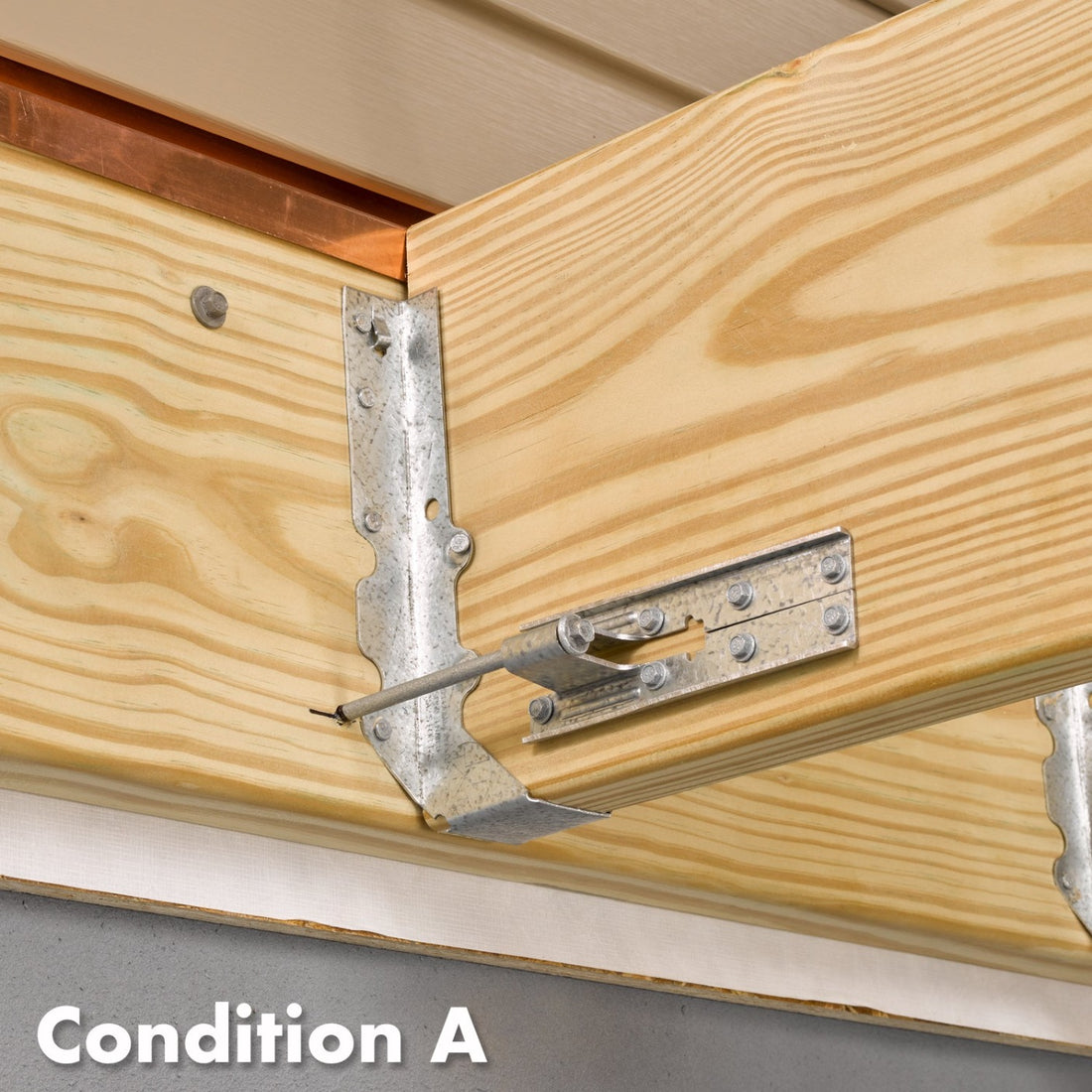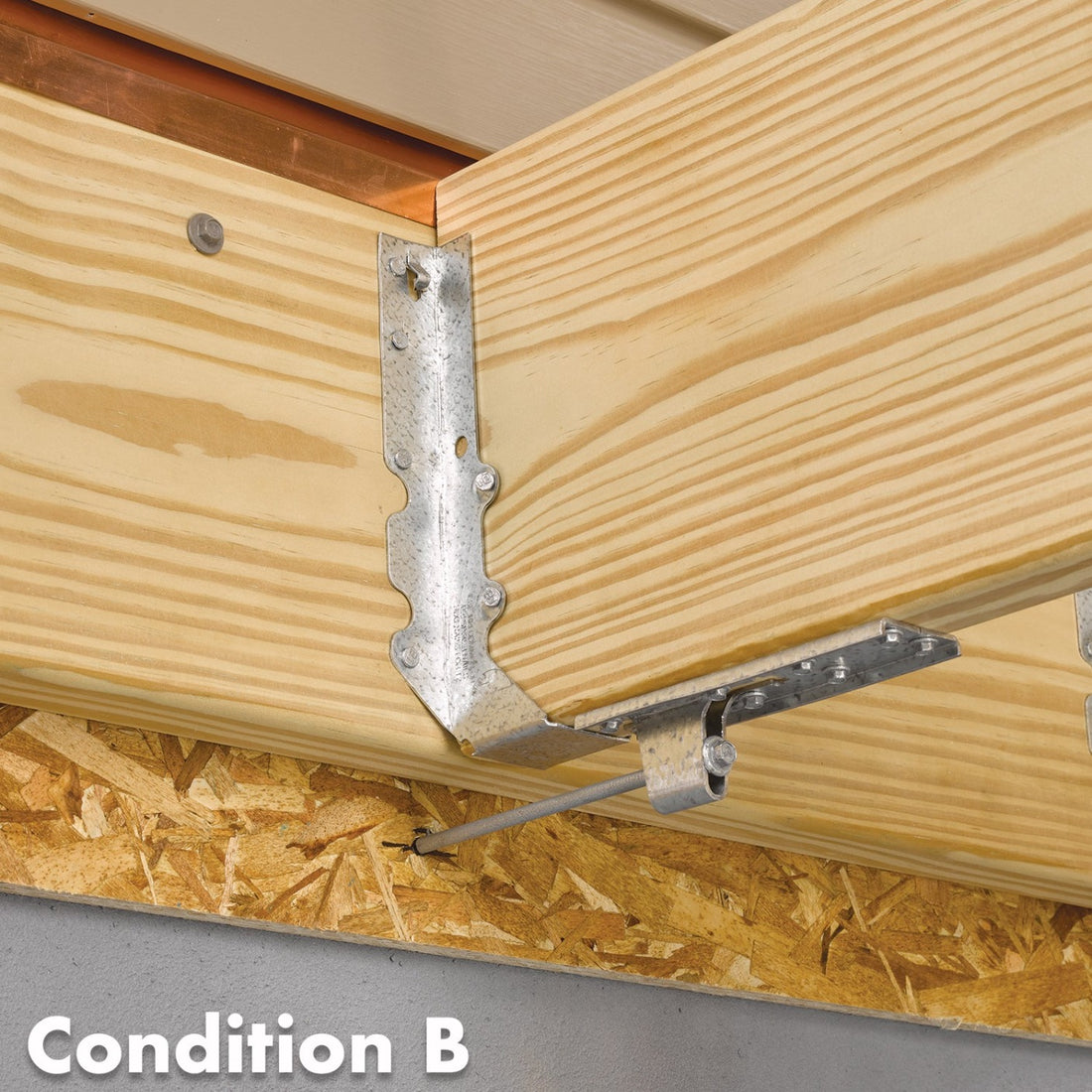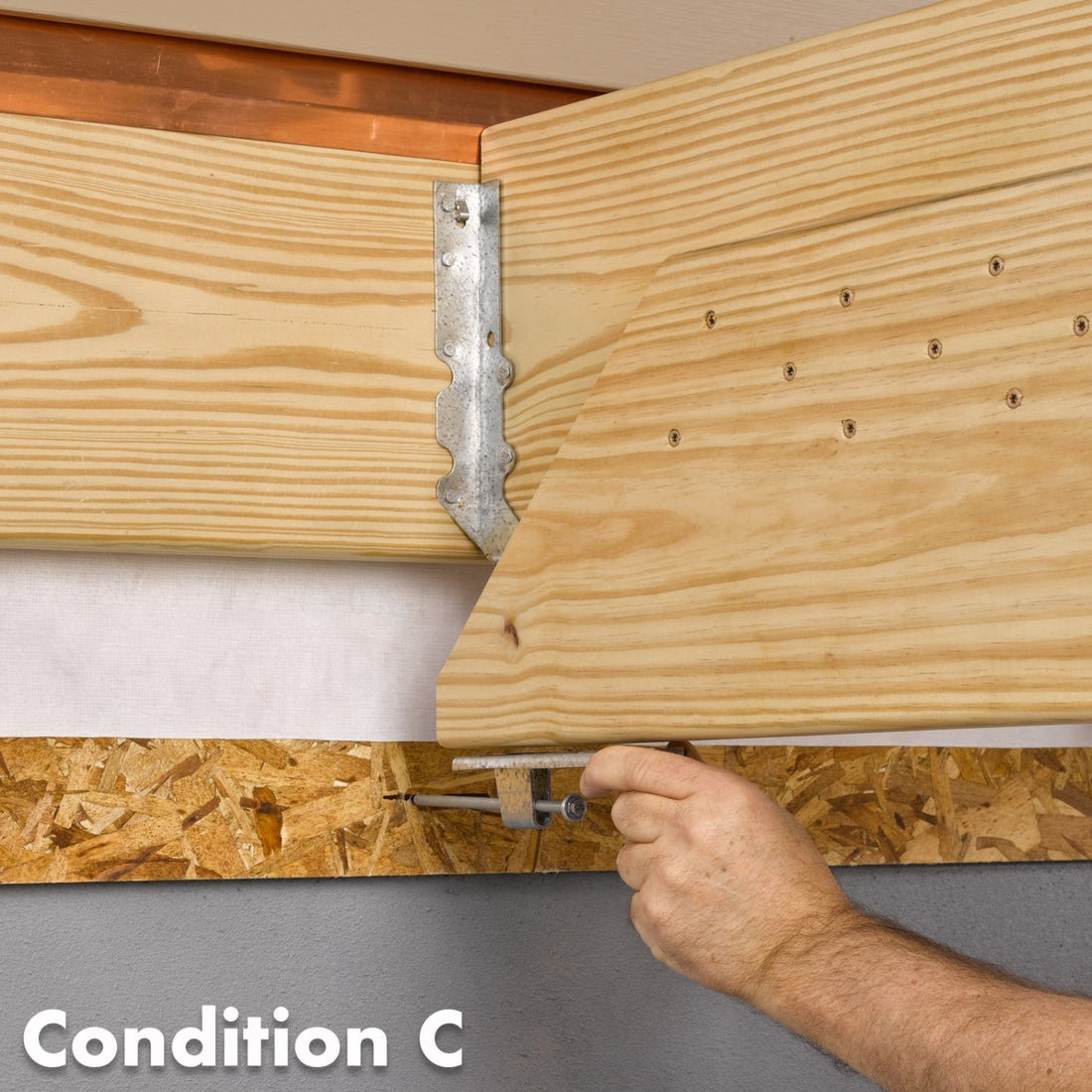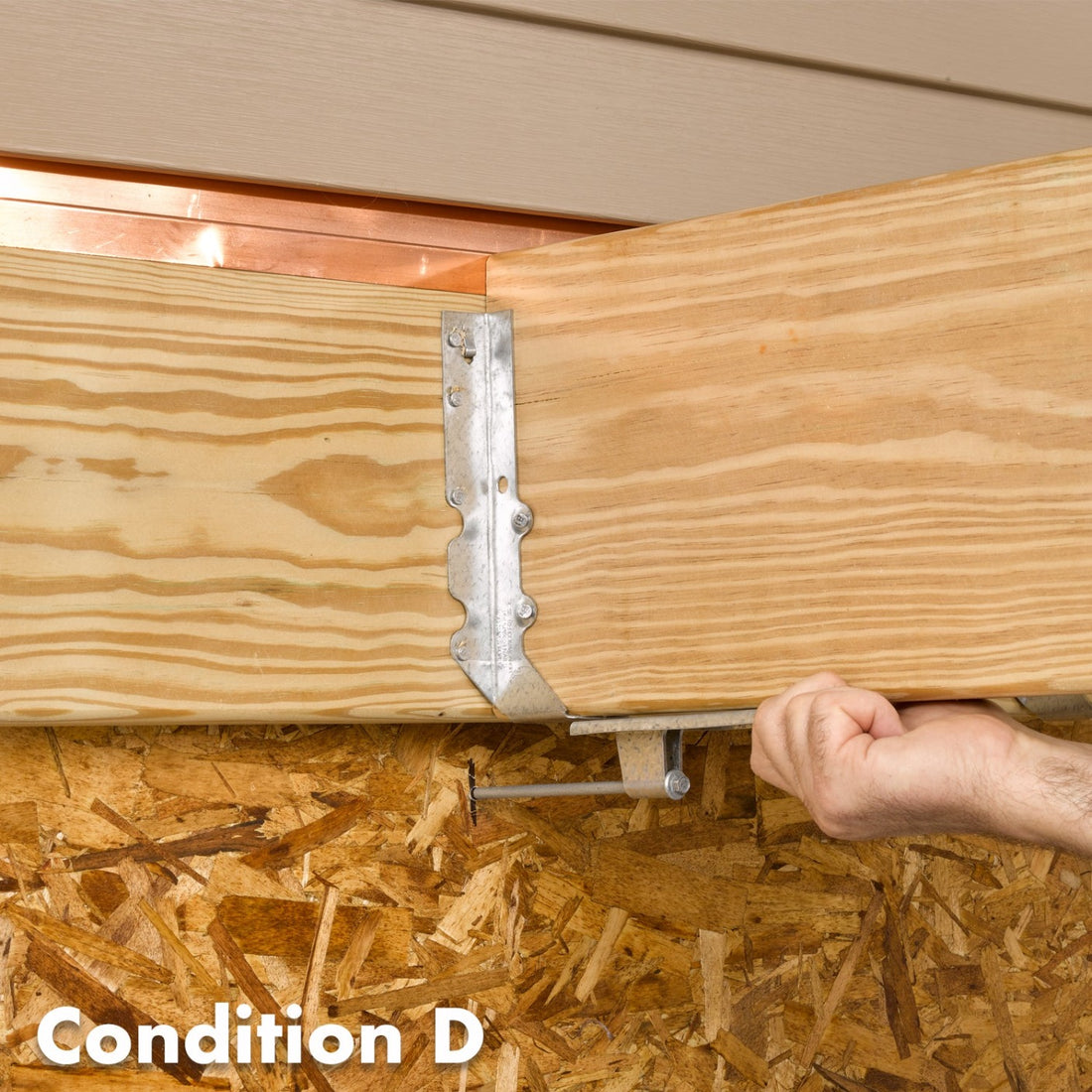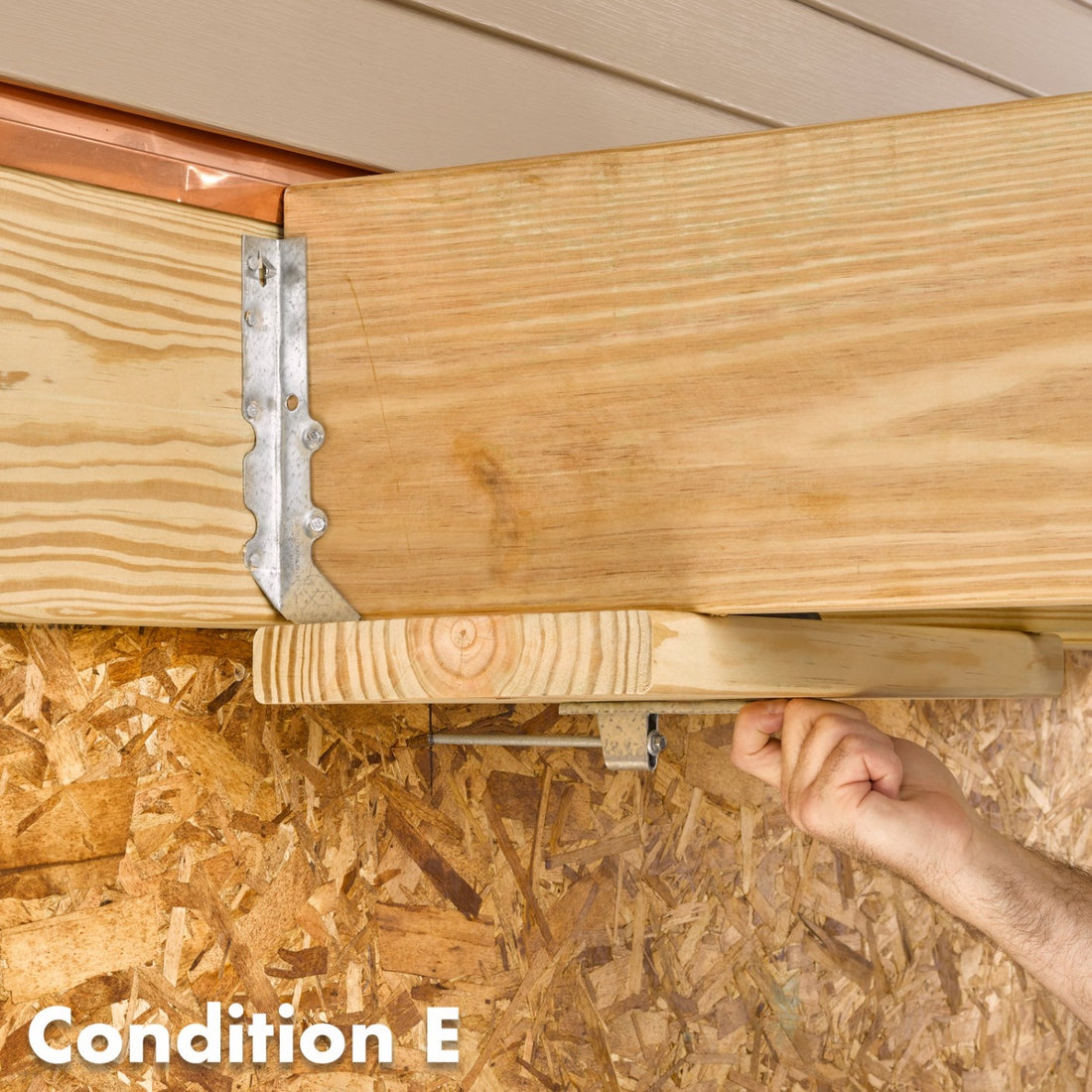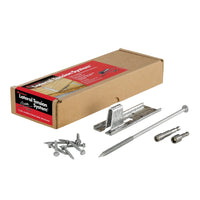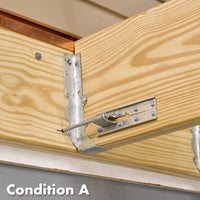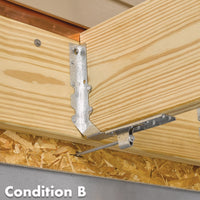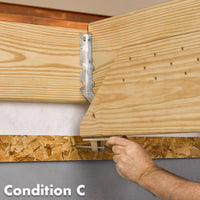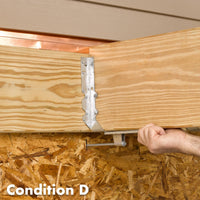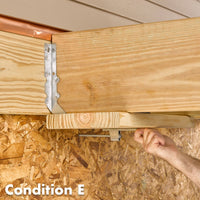 FastenMaster- Lateral Tension System- 4 pack
The Lateral Tension System is a complete system designed to transfer the lateral forces on an exterior deck when attached to the wood frame of a structure.
Installation Instructions
Comes as a 4 pack.
Installed in four locations along the length of the ledger
One within 2' of each end of the ledger with two more evenly spaced between.
Install the fastener first and then add the bracket.
No need to access the interior the house.
Designed to resist 750 pounds in tension per location.
The Lateral Tension System is approved for the five most common installation conditions:
Condition A: Sill Plate or Wall Plate Behind Ledger
Condition B: Sill Plate or Wall Plate Directly Below Ledger
Condition C: Sill Plate or Wall Plate 2" – 5" below Ledger
Condition D: Wall Stud in line with Deck Joist
Condition E: Wall Stud between Deck Joists