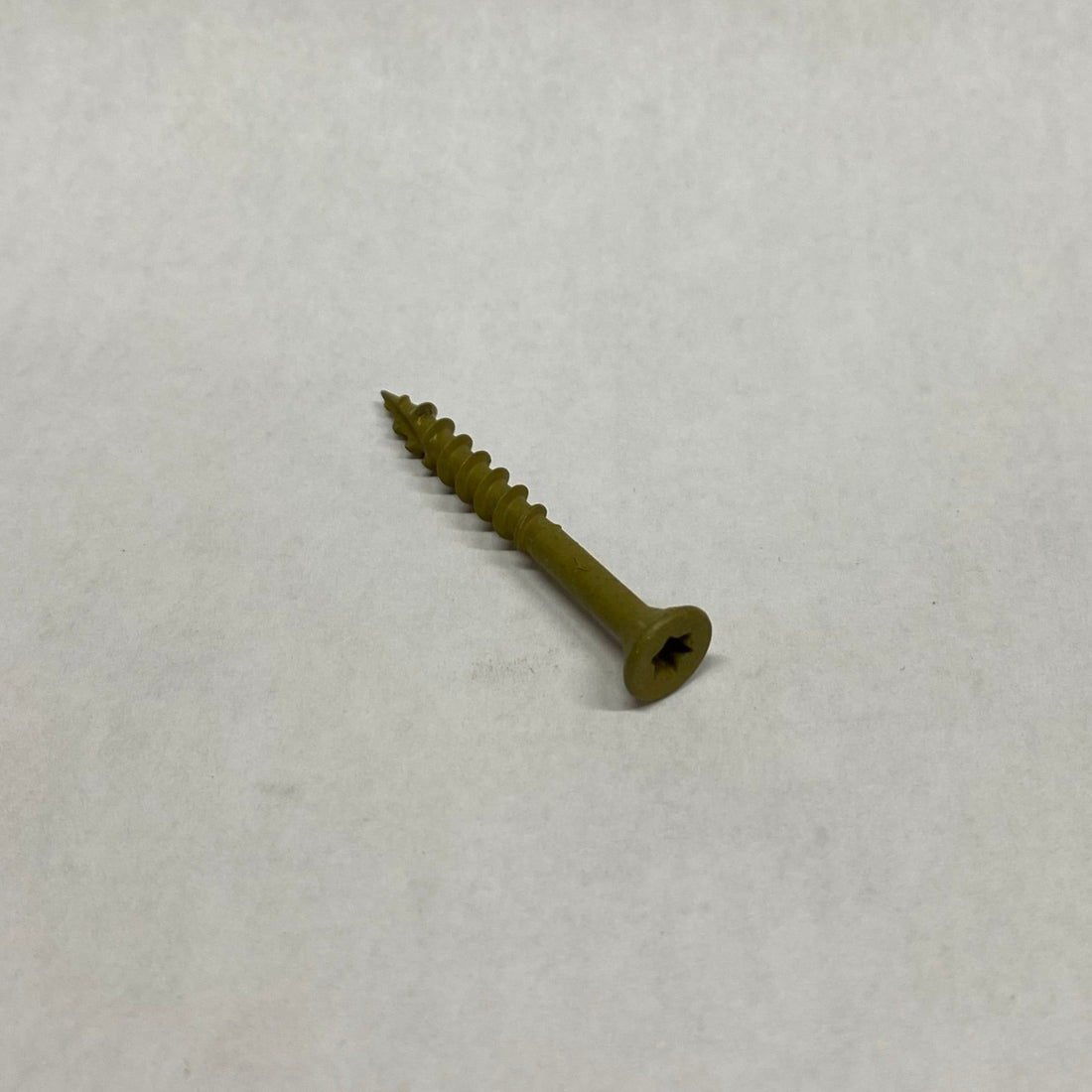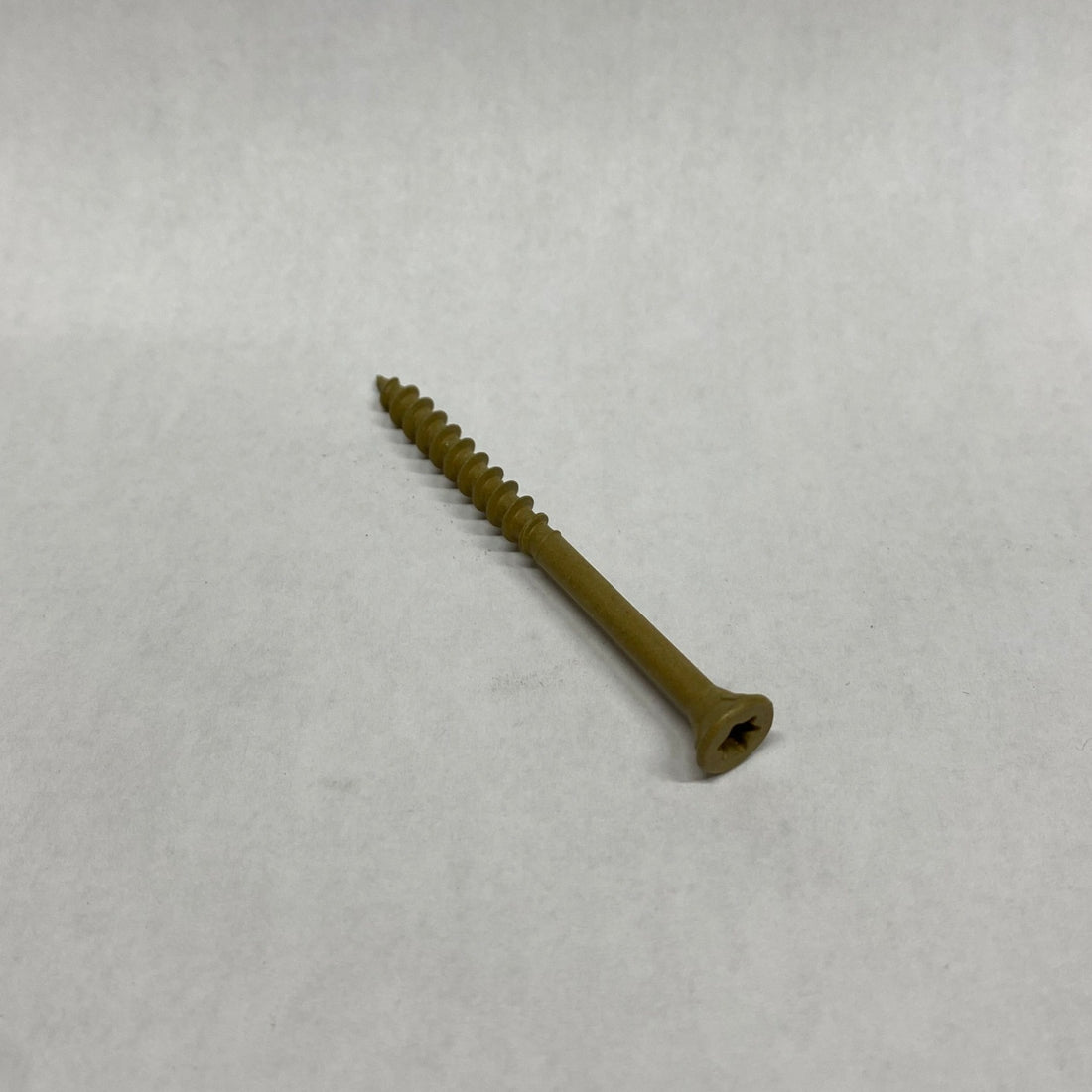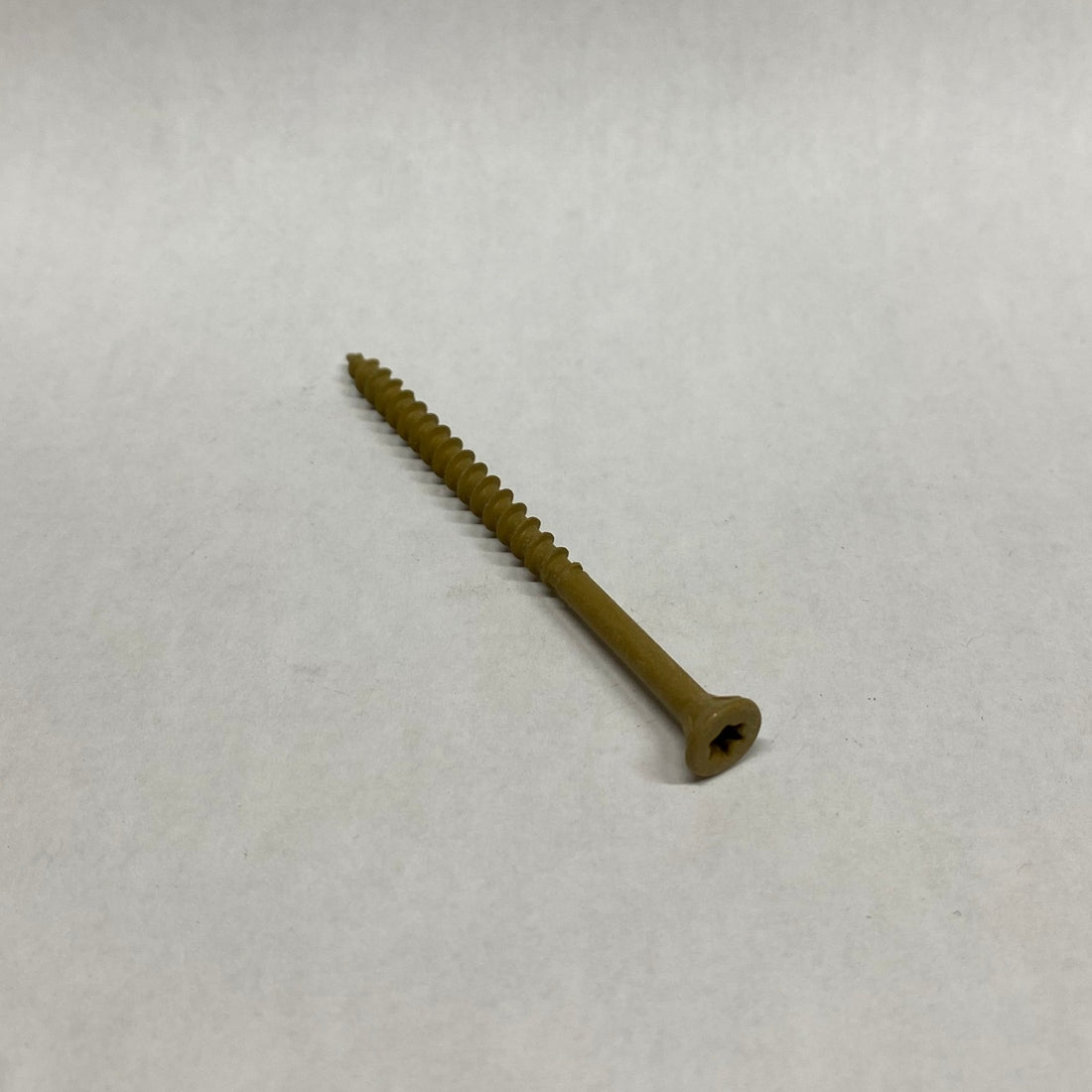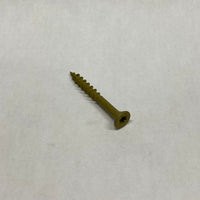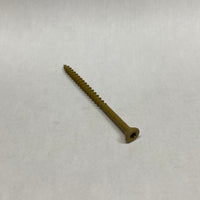 DeckFast- Tan Epoxy Coated Wood Screws - Size Options
Material:

 Tan Epoxy coated carbon steel.
Star Drive: Favored by professionals
Type 17 Auger Tip: For faster, easier starting and helps prevent splitting
Pre-Drilling: Pre-Drilling is not required for pressure treated lumber.
Note: 1-5/8" screw uses T-20
Note: 2-1/2" screw uses T-25
Deckfast® from StarBorn- These Tan Epoxy screws for pressure treated decking provide unmatched performance, ease of use and value. These high quality deck screws feature extra deep star drive recesses, reinforced flat heads with nibs, a specially formulated, tan epoxy-based polymer resin coating. The epoxy coating provides excellent corrosion resistance and is designed for high adhesion so that the coating remains intact during installation. Approved for use with ACQ treated lumber.