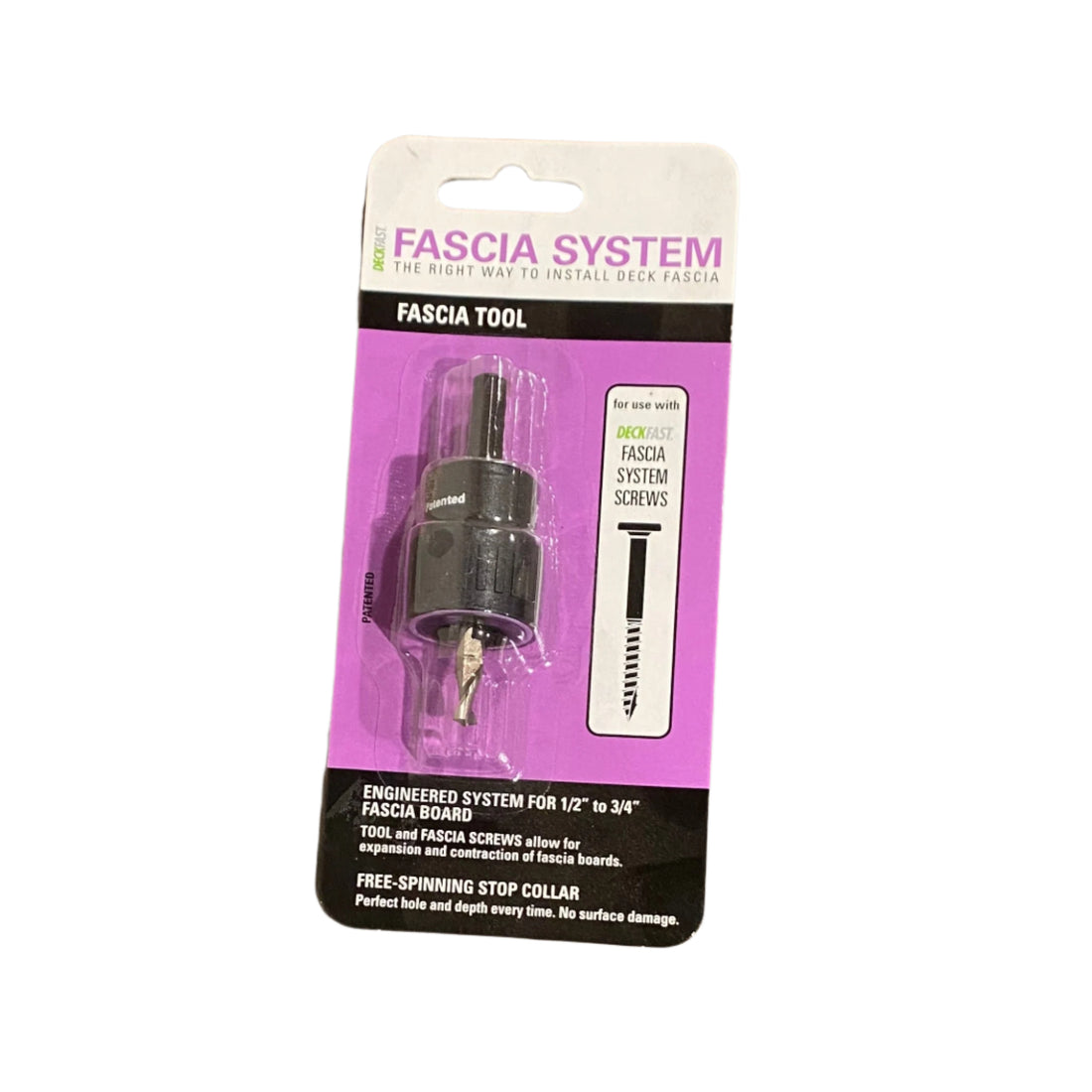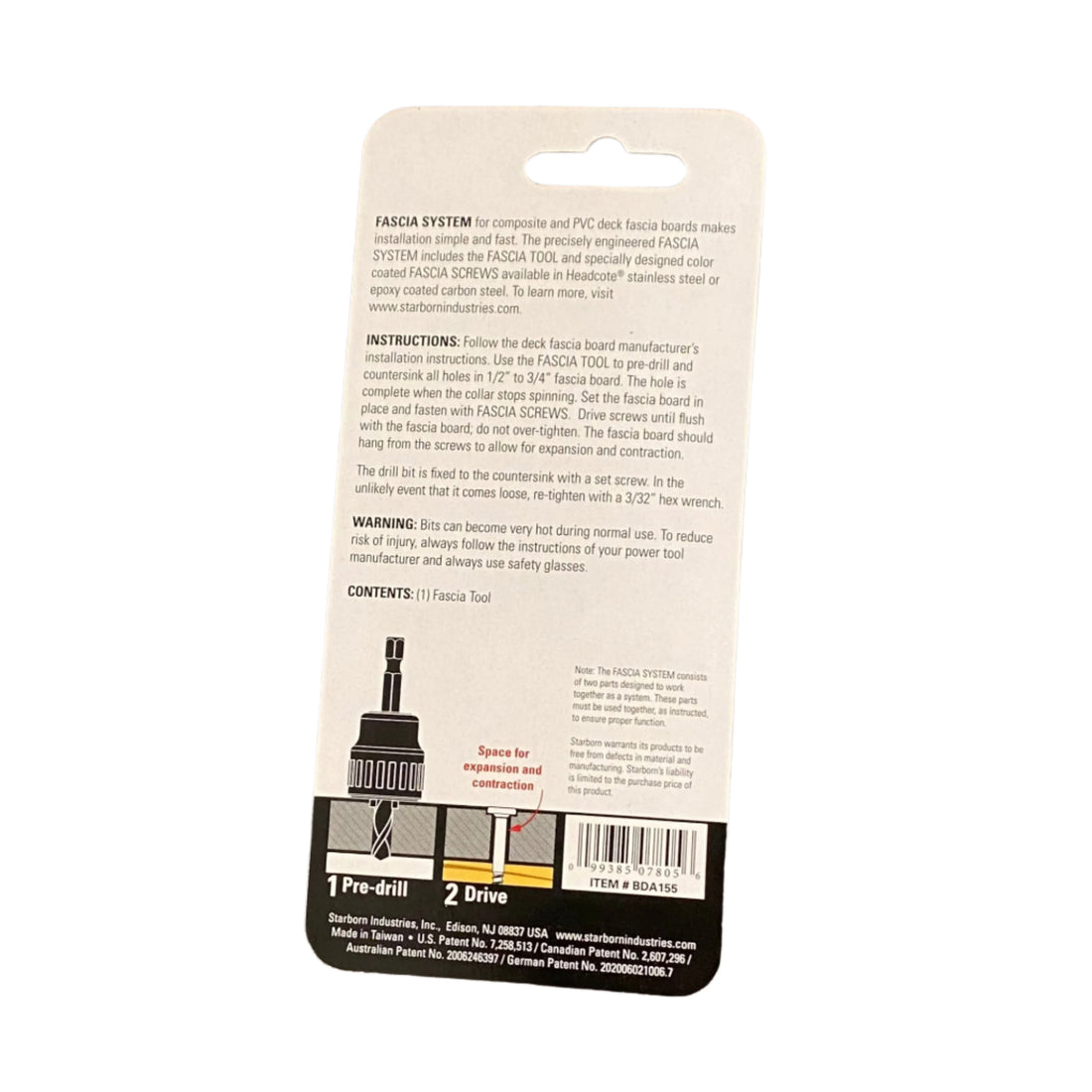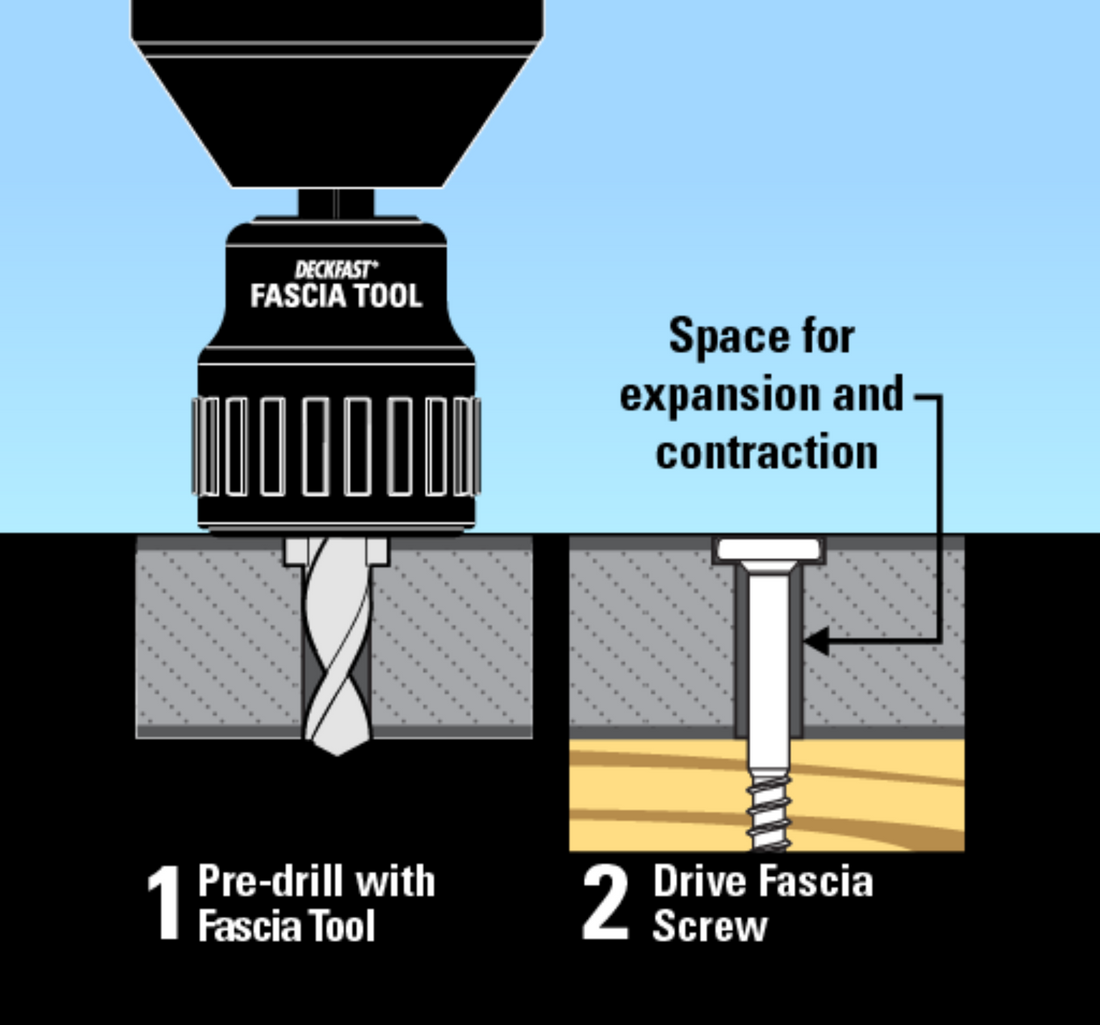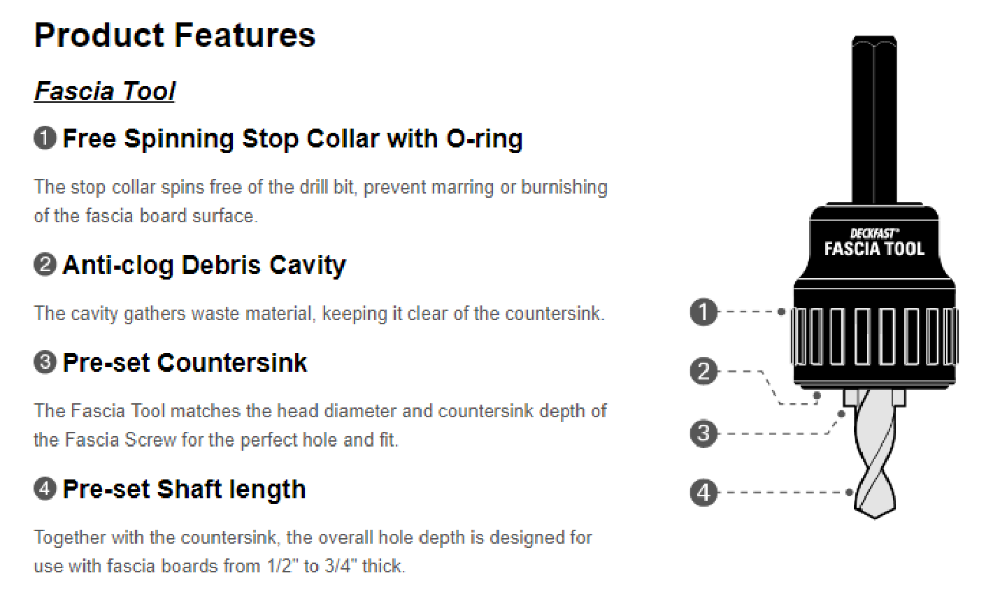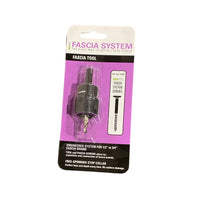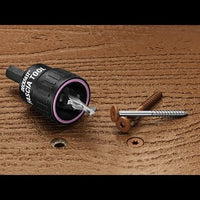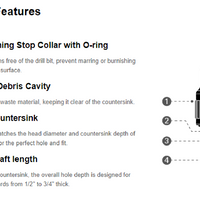 DeckFast Fascia Tool for PVC And Composite Depth Setter
DeckFast Fascia Tool from StarBorn for PVC And Composite deck fascia boards makes installation simple and fast. Perfect depth every time. 
Use on Deckorators Trailhead & Vista line. Also Trex & Duralife fascia. 
Use cortex color match screws on Deckorators voyage line
Engineered system for 1/2" to 3/4" Fascia
The drill bit is fixed to the countersink with a set screw.
Free Spinning Stop Collar.