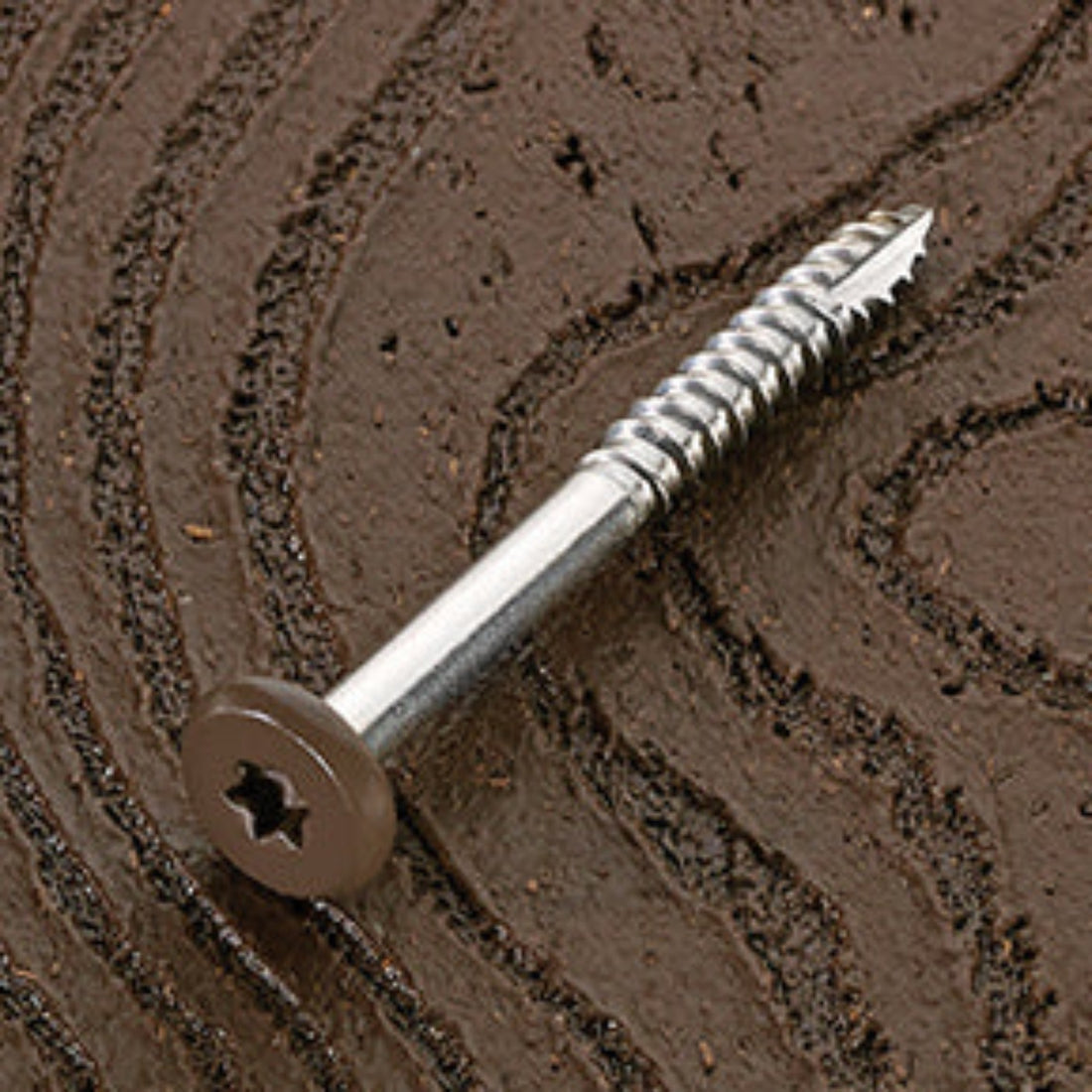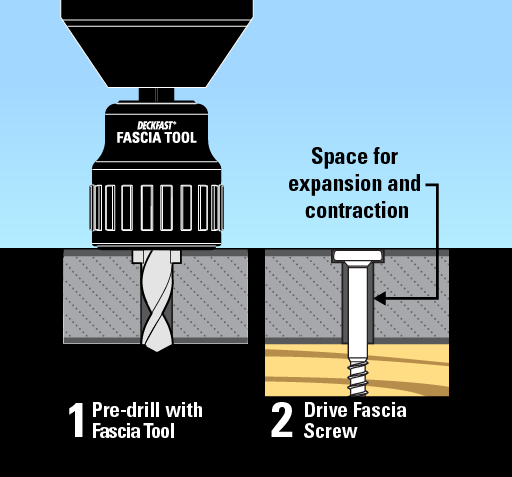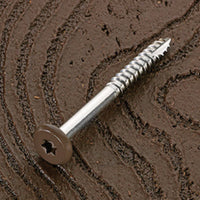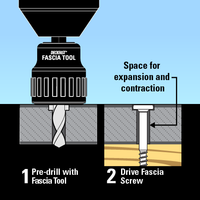 DeckFast- #9 x 1-7/8" Color Match Stainless Steel Fascia Screws- Color Options
 Fascia screws are available in a wide range of colors to match popular decking products. Stainless Fascia Screws are #9 x 1-7/8".
Use with Trailhead fascia.

Uses T-20 Star Drive
Type 17 Auger Tip Designed for faster, Easier starts, Helps prevent splitting of treated lumber.
Application and Usage Notes:
Follow the deck fascia board manufacturer's installation instructions. The Fascia System is designed for use with fascia boards from 1/2" to 3/4" thick. Use the Fascia Tool to pre-drill and countersink all holes in the fascia board. The hole is complete when the stop collar stops spinning. Set the fascia board in place and fasten with Fascia Screws. Drive screws until flush with the fascia board; do not over-tighten. The fascia board should hang from the screws to allow for expansion and contraction.