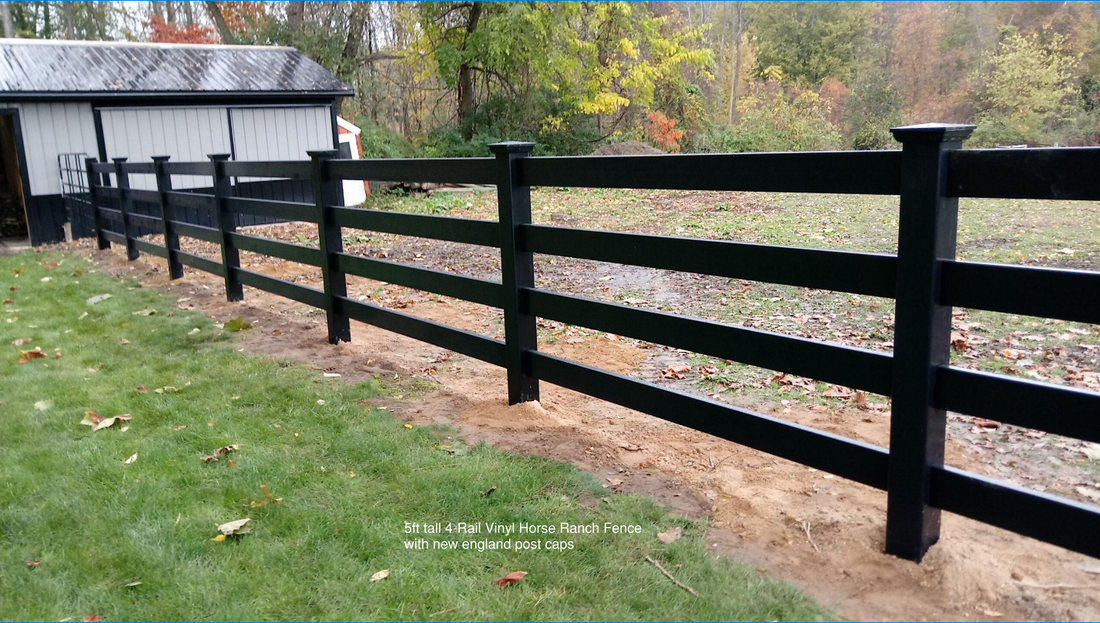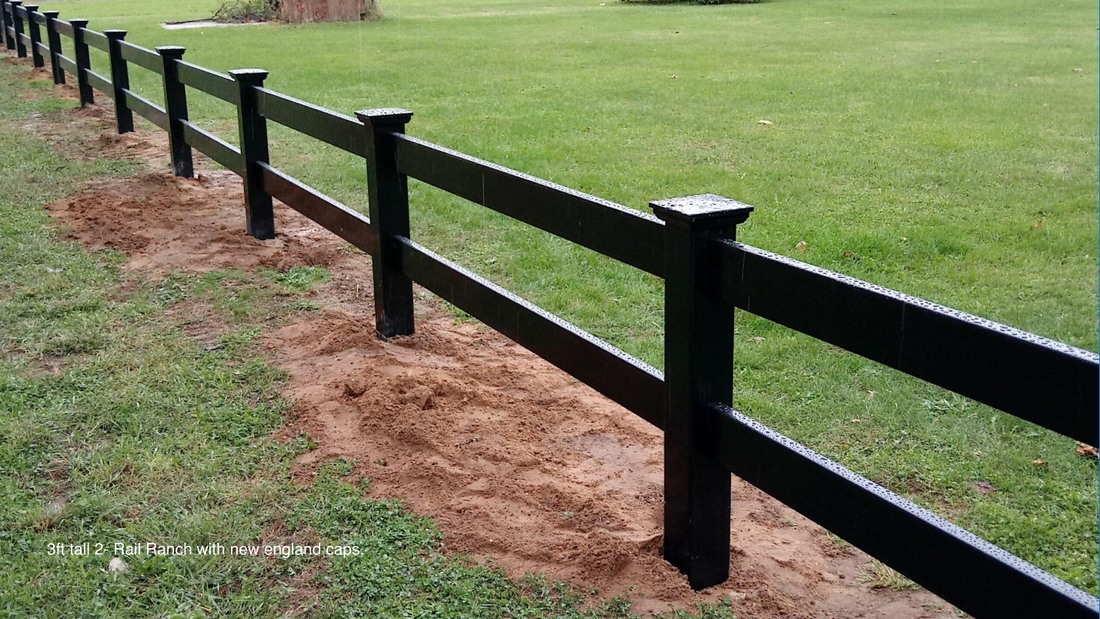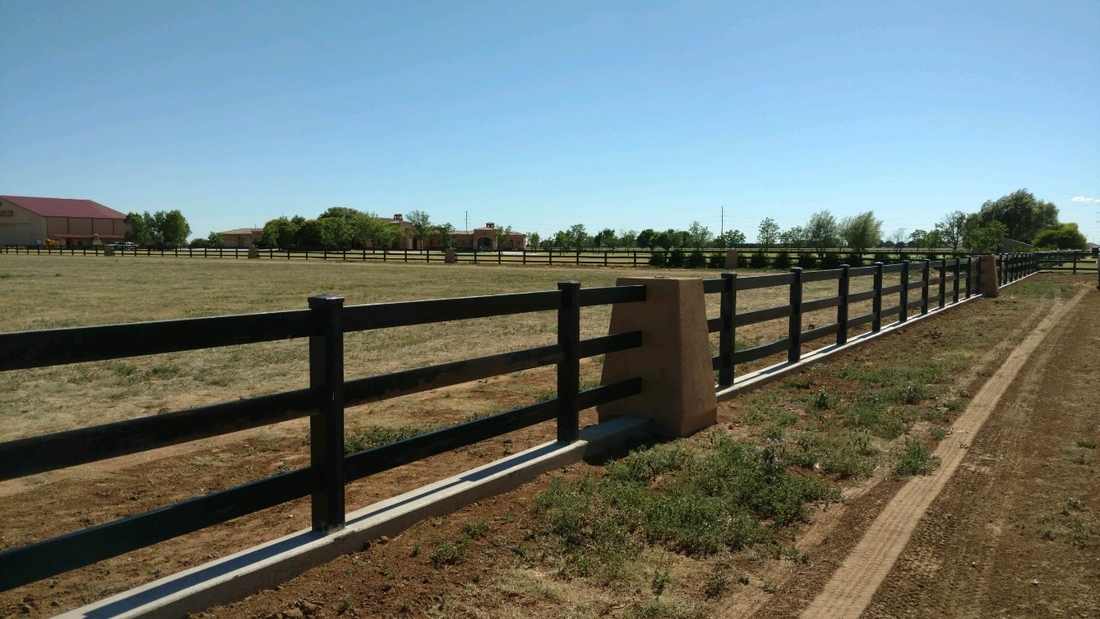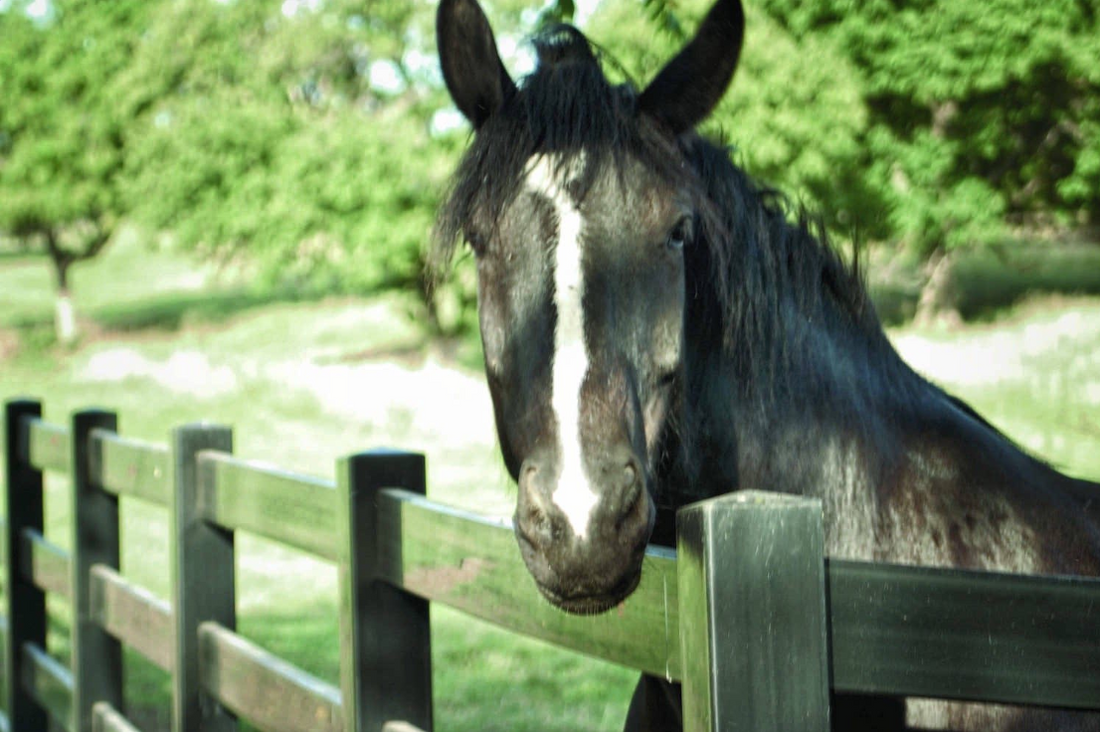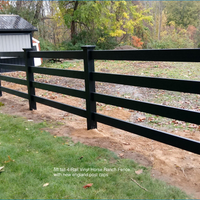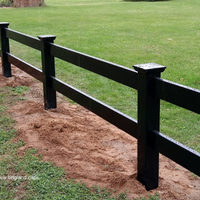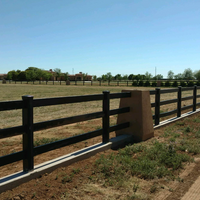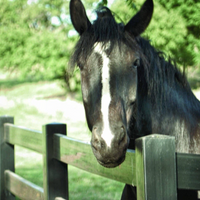 Black Rail Only- Ranch Style Fence
Rails only
Black Vinyl Ranch Fence Rails that are built to last. Our vinyl fencing doesn't warp, fade, or crack in harsh weather and direct sunlight.
Send a detailed hand sketched drawing for a quote.
Height and Width: 1.5inch x 5.5inch
Comes in two lengths: 96" & 192" Notched Black Ribbed Ranch Rail
Send a detailed hand sketched drawing for a quote.
Lead times are 5-6 weeks

Minimum order is 10 pieces
You get durability and a stylish look for your property. Our heat-resistant thermoplastic formulations are why customers have chosen us over the years.
Offering various options and styles of fencing, so you can choose the model that fits your ranch. Whether you choose a two-rail ranch fence or a diamond-rail ranch fence.
Choosing a split-rail wood fence (like cedar) means you'll need to keep your fence treated against wood rot and other problems. Vinyl fences, on the other hand, require less fence care but still retain their beauty and appearance for years.
Just like with our vinyl fence products, each model of our vinyl gates comes with instructions for installing your new vinyl gate. Once you install your new gate, very little maintenance is needed.