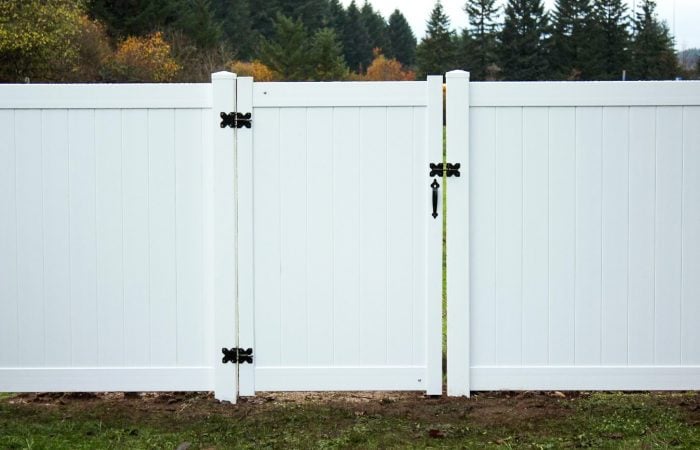 You're thinking about building a fence in the near future. Of course, your first question will be, 'how much does it cost to build a fence?' Each fencing project will vary, depending on your style choice, the material you want, and size. This article will go over the information you need to give you an idea of how much your project may cost. We will first discuss the factors that determine the price of your project, and the cost of our most popular fences so you can make an informed and accurate decision.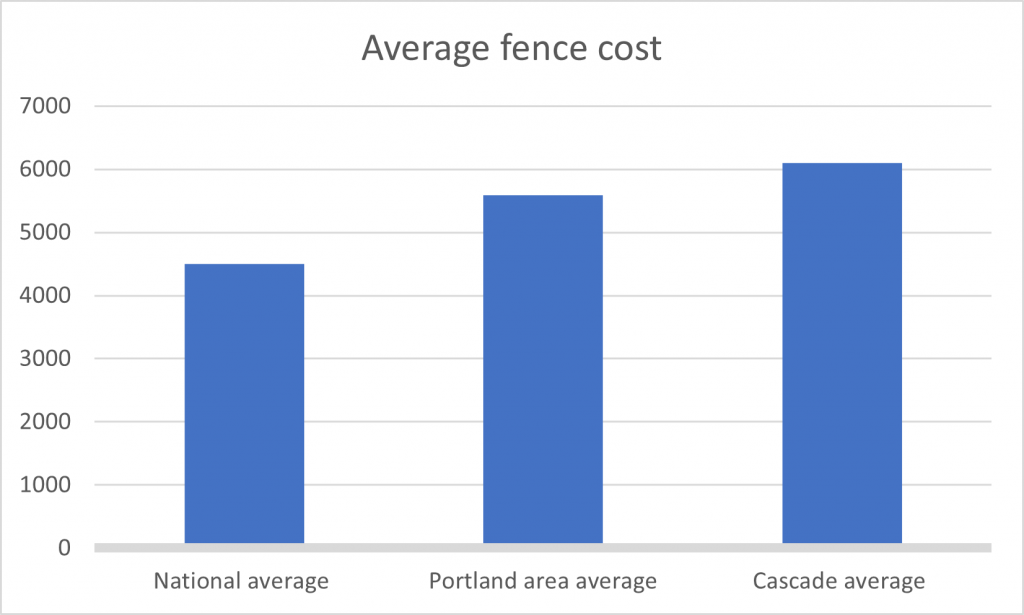 Related: 5 Common Questions About Fence and Deck Projects
WHAT FACTORS AFFECT PRICE?
A few different things factor into the price of a fence. The things listed below will affect your fence's price aesthetic, and function. Luckily, because fences are very customizable, you can find what fits you best.
Style
The style of your fence will determine a portion of your price. There are several options for style, depending on what type of material you would like to go with. For wood fences, Cascade offers over ten different styles to choose from. There are three styles of vinyl fence and two types of ornamental. Your style of fence determines the level of privacy you would like in your yard and the aesthetic. Custom fence styles are available upon request.
Material
There are three common types of material to choose from: wood, vinyl, and ornamental. The wood Cascade offers is Western Red Cedar. We offer three different classifications of Cedar grades: Clear, #1 Cedar, and #2 Cedar. Vinyl fences have more options than wood; you can select the color and texture for your fence and mix and match. The ornamental style of fence offers two varieties: Alumi-Guard, made with aluminum, and Montage, made with steel.
Height
You can select between a 3'-8' tall fence, depending on the style installed. The most common height of a fence is 6', especially seen with wood and vinyl options. Custom heights are also available.
Terrain
The land that you would like to build your fence on is going to be a factor in how much your fence will cost. If the land is flat and has no barriers (rocks, brush, etc.) there will not be any additional charge. However, if there are obstacles and your land is steep, the price of your fence installation will go up.
Length
The length of your fence will be one of the biggest contributors to the price. A longer fence will have a higher price tag overall, but the longer the fence, the lower the price per foot.
Obstacles
Any obstacles in the way of installation of your fence will require removal, which may add to the price of your fence. If there is a preexisting fence that needs to be torn down before the new fence can go in, this will cost extra as well.
Features
What kind of features do you want to be added to your fence? Do you want a little doggy window, or a gate, or an arbor? These will factor into the overall price of your fence. The most common feature added is a gate, which would average around $800-$1,200 to add to your installation.

PRICE OF A WOOD FENCE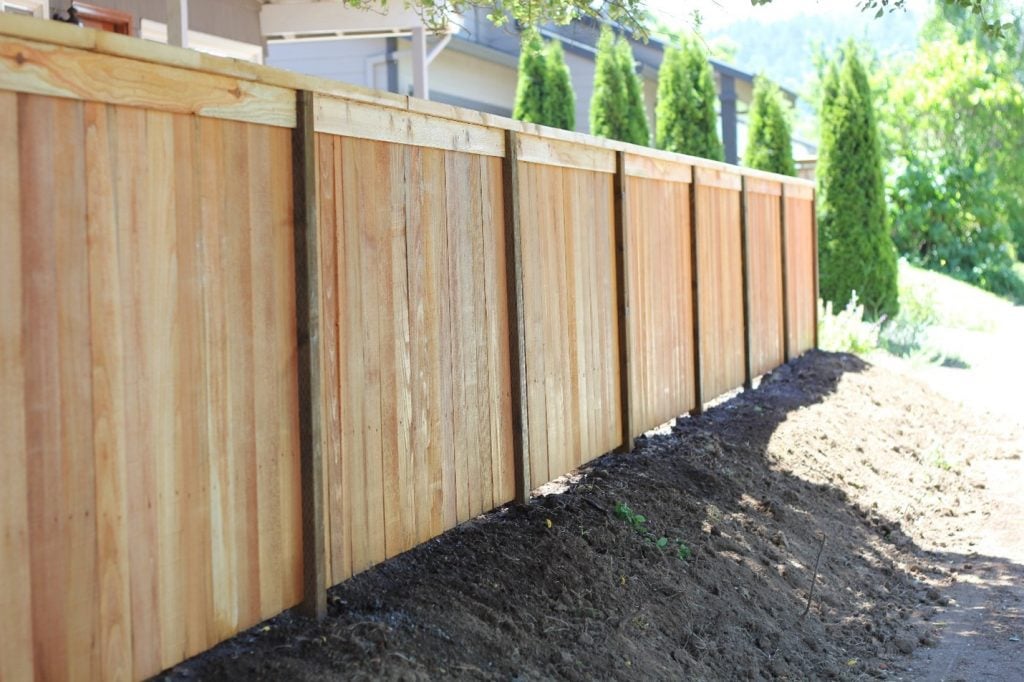 There's no getting around it: cedar has the uniquely beautiful qualities of reddish-brown heartwood that no other materials can fully mimic. A long-time classic, cedar offers a rustic look that comes at an initial lower price than other materials.
Exactly how much does a wood fence cost? For a wood fence, you will typically pay between $40-$125 per foot. Our most popular option of fence is a six-foot-tall Chelan style fence, made with number one grade cedar and steel posts. For a 150-foot project, this fence would be about $8,000-$8,300.
Related: When is the Best Season for a Fence Project
PRICE OF A VINYL FENCE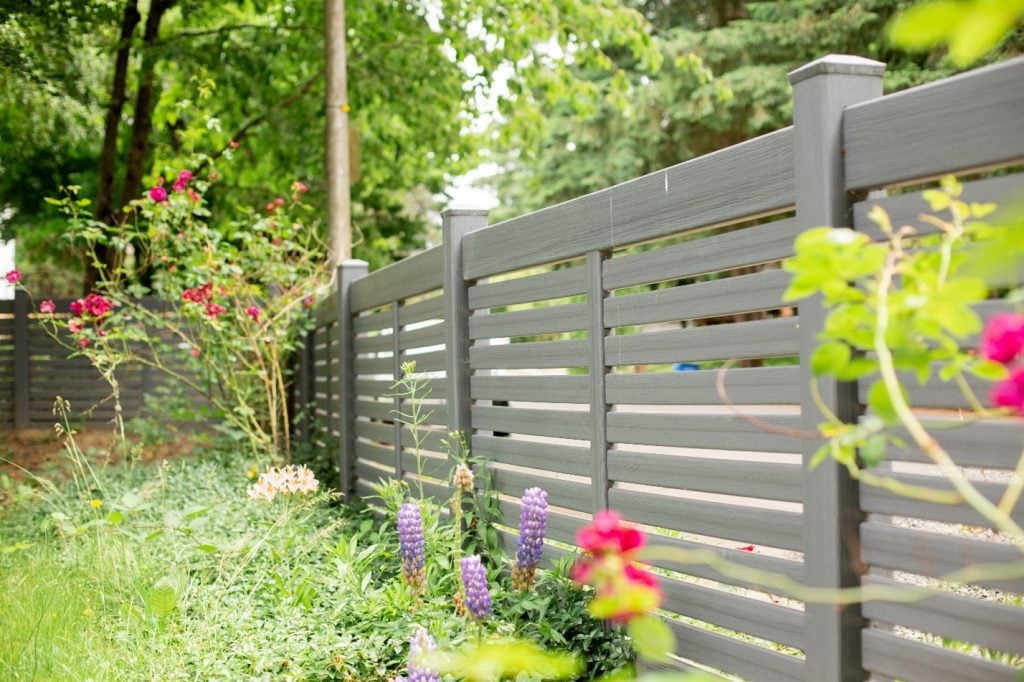 A longer-lasting option than cedar, vinyl fences are a popular option for many homeowners. While vinyl fencing may have a higher initial cost than wood, it lasts longer and requires less upkeep. They tend to have a longer life than wood fences, 30+ years as compared to up to a 20-year lifespan for wood.  Vinyl fencing also has a variety of options: you can choose the color and the texture of the fence you want.
So how much does a vinyl fence cost? You would pay about $60-$110 per foot. The most popular option from Cascade is a 6-foot-tall white Clark fence. For a 150-foot project, this vinyl fence would cost $8,800-$9,200.
Related: Cedar vs. Vinyl- What type of fence should I buy?
PRICE OF AN ORNAMENTAL FENCE
For a charming addition to your yard, ornamental fences offer a unique style that differs strongly from vinyl and wood fencing. Typically used for areas surrounding pools, you can choose from steel or aluminum options. Note: Due to supply chain shortages, aluminum is on a purchasing freeze, and therefore unavailable for purchase with Cascade Fence and Deck.
The price of an ornamental fence will range from $80-$90. The most popular option of the ornamental style is a 6' aluminum fence. 150 feet of this style and height would cost around $12,500-$12,900.
CHECK OUT MORE INFORMATION HERE: